ABOUT OUR GRAPHICS DESIGNERS: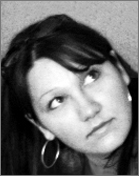 Heather - Senior Graphic Designer

I am a fine artist, illustrator and graphic designer specializing in book covers, logos, magazines, ad design, banner design, and other promotional materials. I do a little bit of everything—from business cards to catalogs to photo editing—and I absolutely love it! I have been drawing and painting for as long as I can remember, so graphic design was a very appealing option when it came time to choose a career. My favorite fine art subjects are people and architecture, and I enjoy experimenting with different mediums and styles. I also like restoring old photographs, crafts, sewing and jewelry making. I love anything contemporary, vintage, historical or retro and I can work on fiction, non-fiction and historical book covers.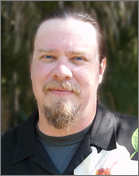 Jason - Senior Graphic Designer

I have been a graphic designer for more than 16 years, delivering outstanding book cover designs, website designs and illustrations. The part I enjoy the most is combining my graphic design artwork with the marketing aspect, that delivers outstanding results to my customers. My cover designs have to capture the essence of your work and communicate with your potential buyers within nine seconds or less, to raise their curiosity and get them to flip through the pages of your book. I have outstanding customer service and I love what I do. I take joy in delivering a unique design that customers will love because it compliments their book. I also participate in Writer's Associations and meet with many writers and authors to talk about the importance of a book cover, the dos and the don'ts.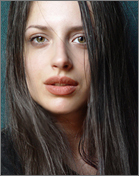 Marija (Maria) - Senior Graphic Designer

I consider myself extremely fortunate, because my job simply entails doing what I love. I enjoy turning ideas into creative solutions. My skills cover many aspects of graphic design, illustration, photography, web design, and technical knowledge. The solutions I create ensure my clients stand-out, and also provide timeless visual expressions that enable clients to engage and connect with their own customers more effectively than ever before.

I graduated with a Master's Degree in Graphic Art and Photography.

I have been working for more than 9 years as a graphic designer, servicing the needs of many clients from different parts of the world. I have completed a wide range of projects from traditional graphic design, print design, packaging, illustration, advertising and web design to creating visual identities (branding) for various companies and individuals.

I have a special passion for designing detailed, creative and modern book covers and graphics.