E-Book Distribution


Distribute your eBooks to HUNDREDS of channels all around the world.

Increase sales and exposure by distributing your eBooks to over 350 worldwide retailers from our website and to almost 1000 online retailers through their affliates.
Our free and nonexclusive distribution program will allow you to select all channels of distribution or customized channels which will allow you to reach more vendors for any existing title you have.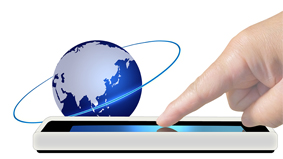 All sales are reported on a monthly basis in your account. Royalty payments will be paid within 5 to 10 business days of receiving payments from our channels partners.

For all newly distributed titles, payments will be made two to three months from the initial distribution date, depending on our vendors' payment structure. Following the initial payment, all future payments for the sarne title will be made on a monthly or quarterly basis depending on the vendors' payment cycle.
PAYMENTS VIA PAYPAL
Payments are rnade via PayPal. Make sure that you have a valid PayPal account to receive payments. You will not be charged any PayPal fees when receiving payments. From your PayPal account you can transfer your earnings to your financial institution free of charge.
ROYALTIES
You will retain 90 percent of all Net Earnings paid to us by our Vendors (See Exceptions). Net Earnings are the total amounts of sales less the Vendor's commission on sales less any file delivery fees if applicable or any other fees applied by retailers
EXCEPTIONS
Payments are only made for Net Earnings of $5 and above. Any amount less than $5 will not be paid until the account reaches this threshold. The 90% of all Net Earnings paid to the Author or the Author's representative will only apply for amounts equal or greater than $15. All amounts less than $15 and greater than the threshold will be subject to $1.5 payment transfer fee. For example, if your total earning on a given month is $7.00, the amount transferred to you will be $5.50 ($7 less $1.5). If however your total earning is $30 (therefore more than $15), the amount transferred to you is $27 (90 percent of total earning).

If you do not have your own ISBN number, one will be assigned to you per title free of charge. Once assigned ISBN numbers cannot be changed. You may not delete your title only for the purpose of re-submitting it again with charges. For changes, you may edit your title at any time through your account. Deleting your title will permanently delete your free assigned ISBN number.

You may terminate your title at any time by deleting your digital book from your account. We will cease all distribution of your Digital Book within 5-15 business days from the date of deletion or depending on the Vendor's speed and time frame to execute our request.

Under US Tax Law, we are required to request information in regards to your tax status and to report your earnings to the IRS and issue form 1099 MISC or form 1042S for foreigners, for each calendar year. Citizens, legal residents and businesses are required to complete form W-9 and foreign citizens are required to complete form W-8BEN, othemise they will be subject to tax withholding. Failing to provide accurate tax information and mailing address will result in 28% tax withholding for all US personnel and 30% for all foreigners. All tax withholdings will be deducted from the royalty amounts and paid to the IRS.
View our Terms of Distrbution or